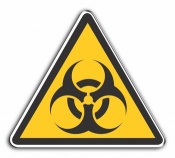 Sometimes we get warnings from customers about viruses in our tools. Usual they are "false positives" because our tools are highly protected. Anti-virus software can not unpack the files and shows "Virus detected" warning. If you see "Crypt" word or its variations in a virus description it means that anti-virus software can not analyze that file.
To be sure that tools are virus-free you may use online virus scan service on the VirusTotal. Check the rows with "KAV (Kaspersky AV)", "Dr. Web" and "ESET NOD32" at least.


Software in the list below has been tested and compatible with our HASP SRM solution.
COADE PVElite 2009
Sarin Advisor Profesisonal 3.7, 4.0
Sarin DiaVision Professional 4.5, 5.0
Sarin Quazer
Sarin XCaliber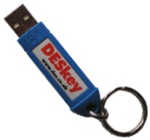 We are glad to announce DESkey-II (DK-2) backup service.
Solution has been tested with
Impact © Arden Software
VISI v16.0 © Vero Software
CUBE 5 © CitiLabs

Today we present Wavecom W61PC signal analysis tool.
All options, include PACTOR-III, CLOVER-2, CLOVER-2000 available as well as SAT modes and Classifier tool.
Want more? Contact us!

WIBU CodeMeter (CM-Stick) backup tools set is released.
Solution has been tested with
You can place an order on our Buy Now! page.
Also, following products added to lists:

The worldwide service for hardware protections research, backup and emulation. We provide backup tools – dongle dumpers – and playback software – dongle emulators – for almost all most known dongles, including but not limited to Aladdin HASP3, HASP4, HASP HL, HASP SRM, HardLock, Rainbow (SafeNet Inc), Sentinel SuperPro, Sentinel UltraPro, Sentinel Hardware Key (in progress), WIBU, WIBU CodeMeter, Eutron SmartKey (all versions), Guardant Stealth I, Stealth II, Stealth III, Marx Cryptobox, Keylok II, custom INROkey key, and some others.
Your opinion is important for us!
Have a problem, proposal or idea? Don't hesitate to contact us.
Want use better products? Send feedback or comments. We'll be very thankful for any comments on our or 3rd party products you use for dongle emulation.
Want to backup hardware key (dongle) data?
Make the process safe: download a dongle dumper and use detailed instructions on the site. You can ask our support team for assistance.
Make the process easy: download, unpack and start! Also, you can browse through our ready-to-use catalog for specific solution.
Make the process fast: time for ready-to-use solution vary from 1 to 12 hours for most popular dongles.
Try our free backup tools available on the site or request a custom solution. Our specialists will make it for you.
Looking for the dongle emulation software?
We have solutions for most popular keys and develop custom solutions as well. They allow usage of your favorite software on computers with the limited number of LPT or USB ports available.
Looking for ready-to-use solution for your favorite software?
Check our release lists. More than 600 ready-to-use software products available.
Our solutions working on
Windows Vista (mainstream)
Windows XP (mainstream)
Windows Server 2008 and others.